Table 1
: the species is currently present in 2 of them (endemic, native, introduced);
Table 2
: possible in 0 of them (stray, questionable);
Table 3
: absent from 0 of them (extirpated, not established, misidentification, error).
Table 4
: all reports listed together.
Distribution: Western Atlantic (88°45' W-38°19' W, 27°48' N and 19°50' S): N Atlantic (Gulf of Mexico, Straits of Florida, off the Bahamas and Suriname) and S Atlantic (off Brazil). Indo-Pacific (off Indonesia), western South Pacific (off New Zealand) and the Pacific Plate, between 127°36' E and 169°07' E, 19°14' N and 39°49' S.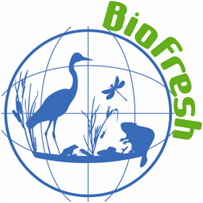 The map in this page was supported by BioFresh that has received funding from the
European Union's Seventh Programme for research, technological development and demonstration under grant agreement No 226874