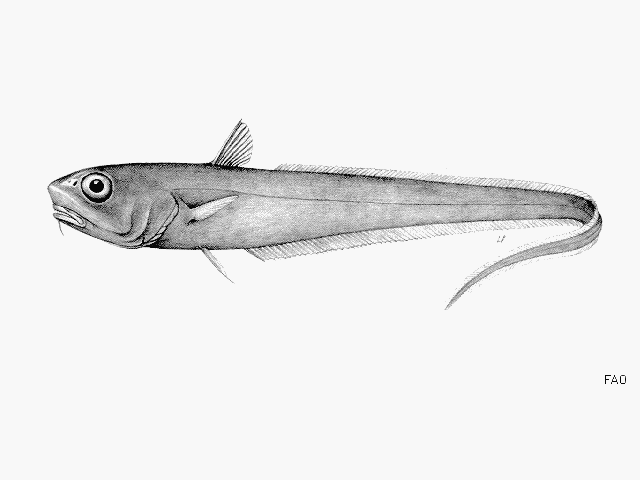 photo by FAO

Macrouridae (Grenadiers or rattails)
50 cm TL (male/unsexed)
bathypelagic; marine; depth range 700 - 1500 m, non-migratory
North Atlantic: in warm waters.
Dorsal spines (total): 0-0; Anal spines: 0-0. Snout short, broadly rounded (juveniles often with more pointed snouts); posterior nostril more than 2 times into suborbital; lateral line complete and well-developed. Pyloric caeca 9 to 13, short and thick but not stump-like.
Close to T. villosus.
Least Concern (LC); Date assessed:

09 October 2018

Ref. (126983)
harmless
Source and more info: www.fishbase.org. For personal, classroom, and other internal use only. Not for publication.