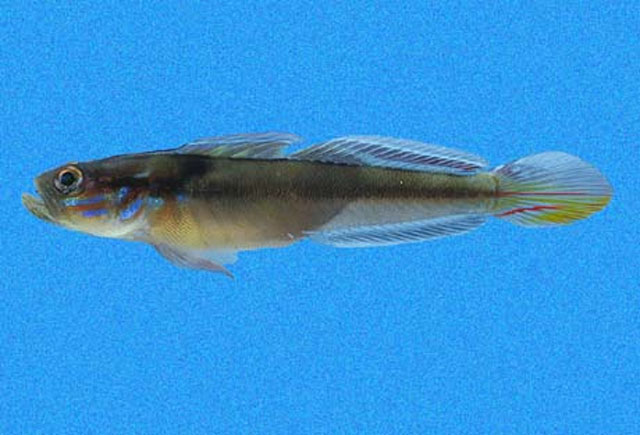 photo by Van Tassell, J./Robertson, R.

Gobiidae (Gobies), subfamily: Gobiinae
10 cm SL (male/unsexed)
demersal; depth range 0 - 36 m
Eastern Central Pacific: Gulf of California to Panama.
Distinguished by the following characteristics: general body color is light grey-brown, typically have areas of very bright iridescent blue and/or yellow; body is laterally compressed; large, nearly vertical mouth; completely scaled body; first dorsal with VII spines; ventral fins are united (Ref. 92840).
Inhabits sand or mud broken-shell bottoms of beach areas (Ref. 11482, 91780).
Least Concern (LC); Date assessed:

23 May 2007

Ref. (120744)
harmless
Source and more info: www.fishbase.org. For personal, classroom, and other internal use only. Not for publication.
Page created by Jen, 05.08.02, php script by kbanasihan 06/09/2010 , last modified by
sortiz
, 10/02/17