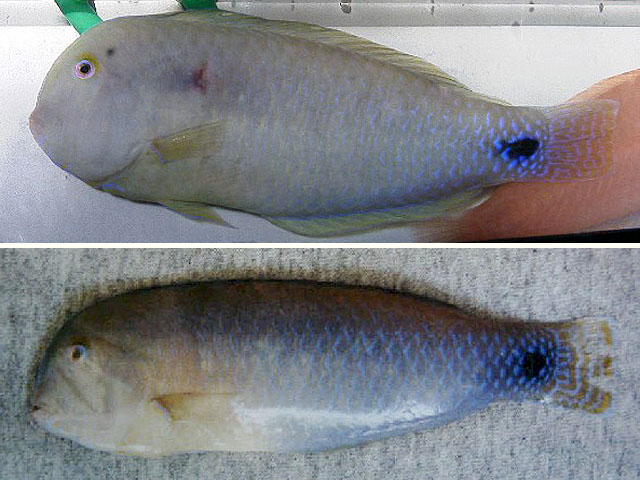 photo by Victor, B.

Labridae (Wrasses), subfamily: Xyrichtyinae
14.5 cm SL (male/unsexed); 10.9 cm SL (female)
demersal; marine; depth range 12 - 15 m
Eastern Central Pacific: Baja California, Mexico and Perlas Islands (Panama).
Max. length (Benjamin Victor, pers. comm., 2000).
Least Concern (LC); Date assessed:

23 May 2007

Ref. (126983)
harmless
Source and more info: www.fishbase.org. For personal, classroom, and other internal use only. Not for publication.