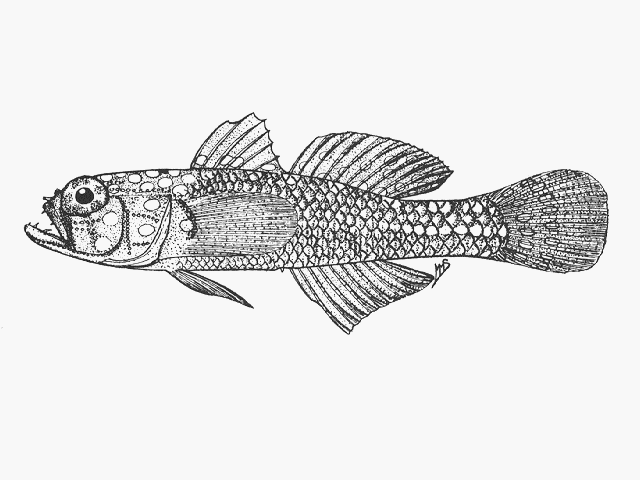 photo by SFSA

Gobiidae (Gobies), subfamily: Gobiinae
2.5 cm TL (male/unsexed)
reef-associated; marine
Western Indian Ocean: Mozambique to Sodwana Bay, South Africa.
Dorsal spines (total): 7-7; Dorsal soft rays (total): 9-10; Anal spines: 1-1; Anal soft rays: 8-10. Red in color, silvery below dorsal fins; orange spots on head caudal peduncle; orange spot or 2 small dusky spots on pectoral base (Ref. 2798).
Least Concern (LC); Date assessed:

20 June 2017

Ref. (124695)
harmless
Source and more info: www.fishbase.org. For personal, classroom, and other internal use only. Not for publication.
Page created by Jen, 05.08.02, php script by kbanasihan 06/09/2010 , last modified by
sortiz
, 10/02/17