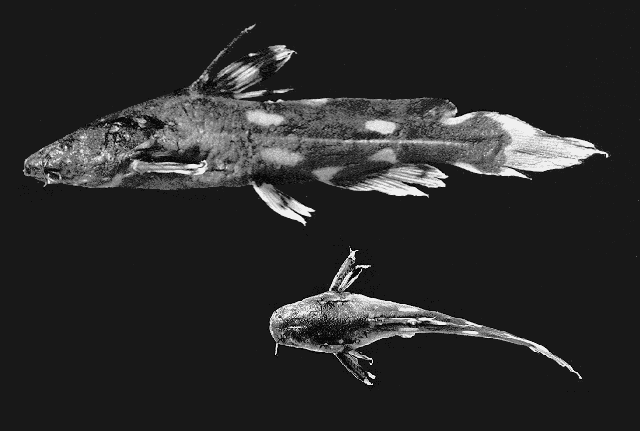 photo by Roberts, T.R.

Bagridae (Bagrid catfishes)
8.7 cm TL (male/unsexed)
demersal; freshwater
Asia: Kapuas, Indonesia.
Found in rivers and streams with muddy substrate and leaf litter (Ref. 56749).
Endangered (EN); Date assessed:

01 September 2018

(B1ab(iii)) Ref. (124695)
harmless
Source and more info: www.fishbase.org. For personal, classroom, and other internal use only. Not for publication.
Page created by Jen, 05.08.02, php script by kbanasihan 06/09/2010 , last modified by
sortiz
, 10/02/17