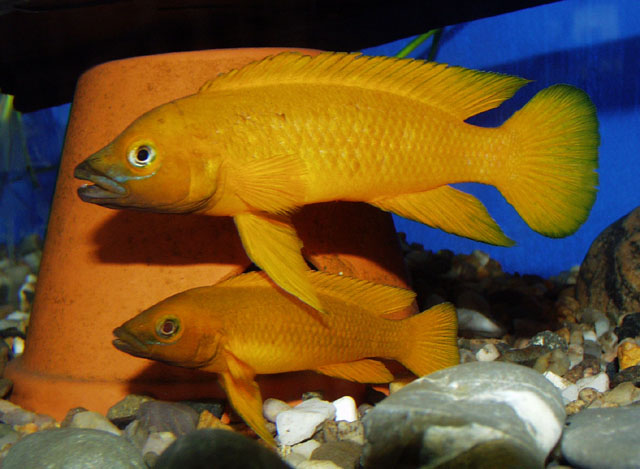 photo by Slaboch, R.

Cichlidae (Cichlids), subfamily: Pseudocrenilabrinae
10 cm TL (male/unsexed)
benthopelagic; pH range: 7.5 - 8; dH range: 12 - 15
Africa: Endemic to the southern half of Lake Tanganyika.
Usually found in the recesses of the biotope. Feeds on invertebrates found in the biocover or in deep recesses of the substrate (Ref. 7343). Aquarium keeping: minimum aquarium size 80 cm (Ref. 51539).
Least Concern (LC); Date assessed:

31 January 2006

Ref. (119314)
harmless
Source and more info: www.fishbase.org. For personal, classroom, and other internal use only. Not for publication.
Page created by Jen, 05.08.02, php script by kbanasihan 06/09/2010 , last modified by
sortiz
, 10/02/17