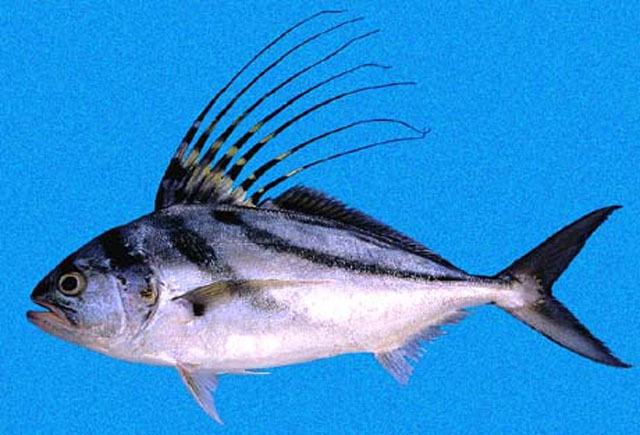 photo by Robertson, R.

Nematistiidae (Roosterfish)
163 cm FL (male/unsexed); max.weight: 52 kg
demersal
Eastern Pacific: San Clemente in southern California, USA to Peru, including the Galapagos Islands; rare north of Baja California, Mexico.
Inhabits shallow inshore areas, frequents sandy shores along beaches. Juveniles occurs in tide pools. Exploited on a local level and marketed fresh (Ref. 9324).
Not Evaluated (Ref. 115185)
harmless
Source and more info: www.fishbase.org. For personal, classroom, and other internal use only. Not for publication.
Page created by Jen, 05.08.02, php script by kbanasihan 06/09/2010 , last modified by
sortiz
, 10/02/17