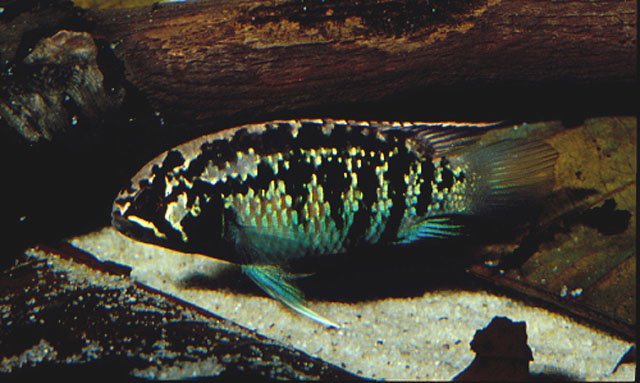 photo by Lucanus, O.

Cichlidae (Cichlids), subfamily: Cichlinae
4.9 cm SL (male/unsexed)
benthopelagic; pH range: 4.5 - 6; dH range: 5 - 10
South America: Amazon River basin, in the middle Negro River basin.
Collected from a small stream in inundable forest. Surface water temperature was 24°C, dissolved oxygen 1.8 mg/l and maximum depth was 28 cm. Maximum length 10 cm TL (Ref. 40602).
Not Evaluated (N.E.) Ref. (120744)
harmless
Source and more info: www.fishbase.org. For personal, classroom, and other internal use only. Not for publication.
Page created by Jen, 05.08.02, php script by kbanasihan 06/09/2010 , last modified by
sortiz
, 10/02/17