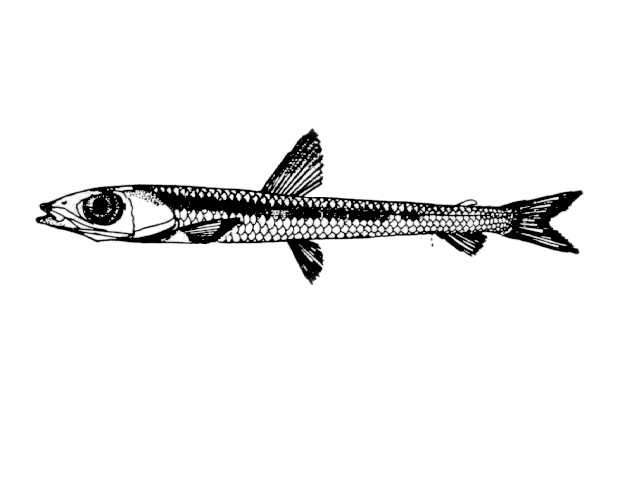 photo by Reiner, F.

Argentinidae (Argentines or herring smelts)
14.05 cm SL (male/unsexed)
demersal; marine; depth range 150 - 630 m
Eastern Atlantic: Sierra Leone to Gabon. Western Central Atlantic: northern South America (Ref. 5217).
Dorsal soft rays (total): 12-12; Anal soft rays: 11-12. Dentary extend to symphysis. Vent close to anterior end of anal fin. Palatine not in two parts. Swim bladder without silvery pigment. Body of preserved specimen, light tan (Ref. 37473).
Inhabits sand, mud and rock bottom. Changes in color pattern with age (Ref. 37473).
Least Concern (LC); Date assessed:

11 July 2012

Ref. (124695)
harmless
Source and more info: www.fishbase.org. For personal, classroom, and other internal use only. Not for publication.
Page created by Jen, 05.08.02, php script by kbanasihan 06/09/2010 , last modified by
sortiz
, 10/02/17