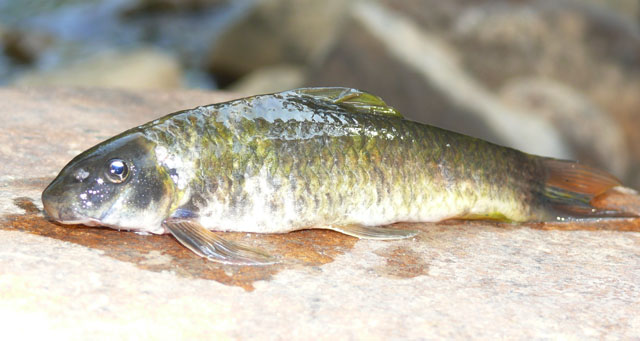 photo by Atkore, V.

Cyprinidae (Minnows or carps), subfamily: Labeoninae
17.4 cm SL (male/unsexed)
benthopelagic
Asia: Cauvery drainage, India.
Occurs in mountain streams (Ref. 41236).
Least Concern (LC); Date assessed:

08 October 2009

Ref. (120744)
harmless
Source and more info: www.fishbase.org. For personal, classroom, and other internal use only. Not for publication.
Page created by Jen, 05.08.02, php script by kbanasihan 06/09/2010 , last modified by
sortiz
, 10/02/17