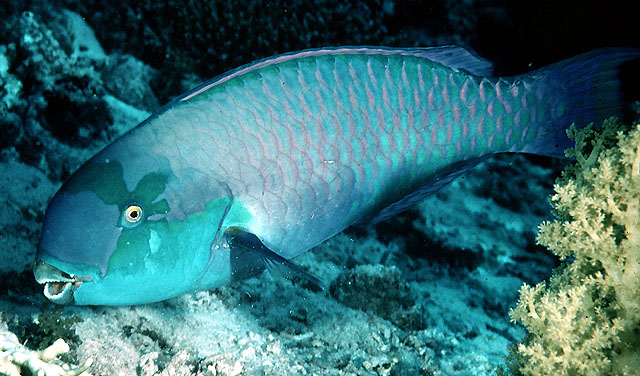 photo by Randall, J.E.

Scaridae (Parrotfishes), subfamily: Scarinae
70 cm TL (male/unsexed); max.weight: 4,000.0 g; max. reported age: 14 years
reef-associated
Western Indian Ocean: Red Sea. The species complex comprise of Chlorurus gibbus in the Red Sea, Chlorurus strongylocephalus in the Indian Ocean and Chlorurus microrhinos in the west-central Pacific.
Usually in groups on the outer reef (Ref. 30573). Caught with nets, and other types of artisanal gears.
Least Concern (LC); Date assessed:

16 September 2009

Ref. (120744)
reports of ciguatera poisoning
Source and more info: www.fishbase.org. For personal, classroom, and other internal use only. Not for publication.
Page created by Jen, 05.08.02, php script by kbanasihan 06/09/2010 , last modified by
sortiz
, 10/02/17