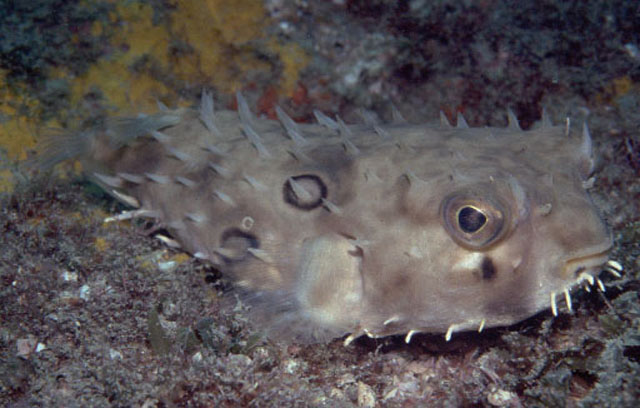 photo by Wirtz, P.

Diodontidae (Porcupinefishes (burrfishes))
28 cm TL (male/unsexed); max.weight: 12.2 g
demersal; depth range - 190 m
Southwest Atlantic: Venezuela to Argentina, including Trinidad.
Dorsal spines (total): 0-0; Dorsal soft rays (total): 10-12; Anal spines: 0-0; Anal soft rays: 10-11
Least Concern (LC); Date assessed:

26 May 2015

Ref. (123251)
harmless
Source and more info: www.fishbase.org. For personal, classroom, and other internal use only. Not for publication.
Page created by Jen, 05.08.02, php script by kbanasihan 06/09/2010 , last modified by
sortiz
, 10/02/17