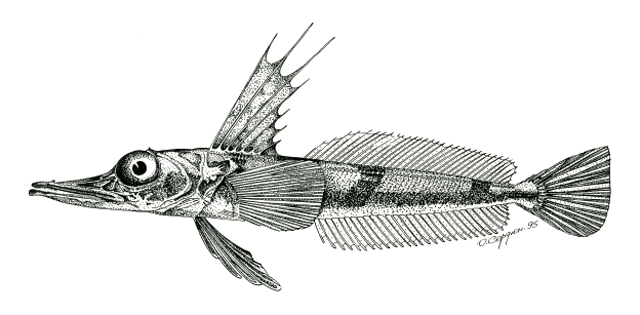 photo by Shandikov, G.A.

Channichthyidae (Crocodile icefishes)
25.9 cm TL (male/unsexed)
bathydemersal; marine; depth range 165 - 310 m
Southern Ocean: Kerguelen Is.
This species is a typical zooplankton consumer (Ref. 80896).
Not Evaluated (N.E.) Ref. (124695)
harmless
Source and more info: www.fishbase.org. For personal, classroom, and other internal use only. Not for publication.
Page created by Jen, 05.08.02, php script by kbanasihan 06/09/2010 , last modified by
sortiz
, 10/02/17