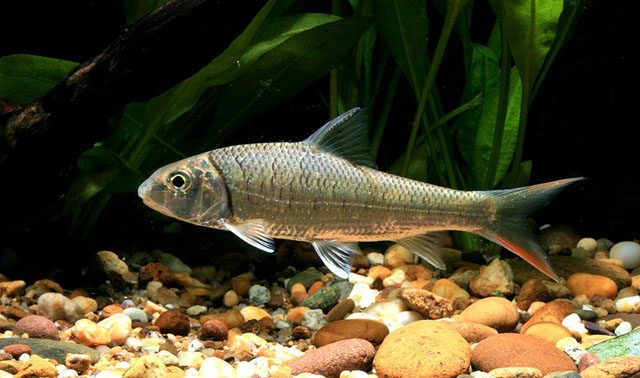 photo by Panitvong, N.

Cyprinidae (Minnows or carps), subfamily: Smiliogastrinae
30 cm NG (male/unsexed)
demersal
Asia: Salween basin (Ref. 26580). Recorded from Myanmar and Thailand (Ref. 4832).
Dorsal soft rays (total): 13-13; Anal spines: 0-0; Anal soft rays: 9-9. Body depth more than head length; mouth narrow and subterminal; 2 long pairs barbels; eye diameter 3 to 3.4 times in head; dorsal spine strong and coarsely serrated, its denticles strong and recurved; scales medium-size; transverse scale rows 9/8; circumferential scales 36 (Ref. 4832).
Data deficient (DD); Date assessed:

23 February 2011

Ref. (123251)
harmless
Source and more info: www.fishbase.org. For personal, classroom, and other internal use only. Not for publication.
Page created by Jen, 05.08.02, php script by kbanasihan 06/09/2010 , last modified by
sortiz
, 10/02/17