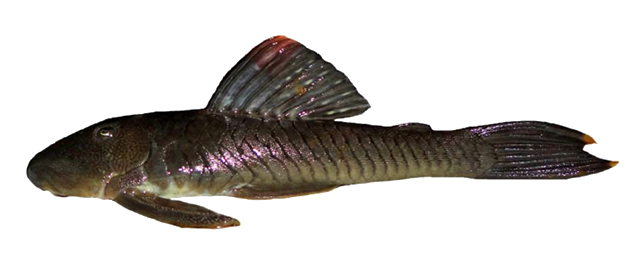 photo by Revelo, W. & Laaz, E.

Loricariidae (Armored catfishes), subfamily: Hypostominae
30 cm TL (male/unsexed)
demersal; freshwater
Central and South America: Bayano, Tuira, San Juan and Guyas River basins in the Pacific versant; Chagres, Atrato, Sinú, and Magdalena River basins in the Caribbean versant.
Least Concern (LC); Date assessed:

18 December 2019

Ref. (124695)
harmless
Source and more info: www.fishbase.org. For personal, classroom, and other internal use only. Not for publication.
Page created by Jen, 05.08.02, php script by kbanasihan 06/09/2010 , last modified by
sortiz
, 10/02/17