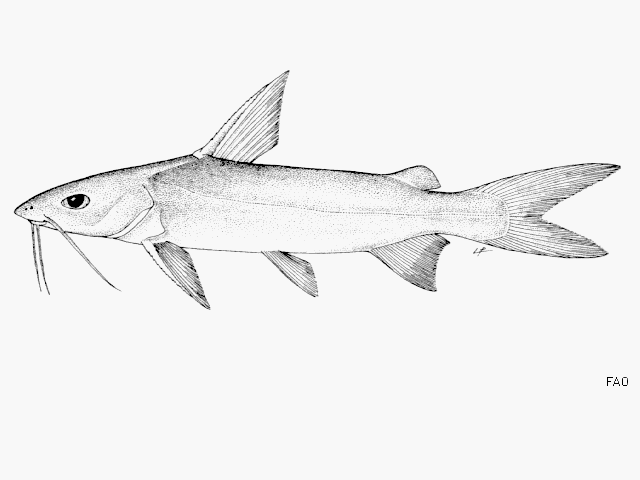 photo by FAO

Ariidae (Sea catfishes), subfamily: Ariinae
32 cm TL (male/unsexed)
demersal; brackish; marine
Indo-West Pacific: Pakistan east to Thailand, then south to the Philippines and Indonesia.
Found in marine waters, as well as in estuaries and tidal rivers. Feeds mainly on invertebrates. The sharp dorsal and pectoral fin spines can inflict painful wounds. Sold mostly fresh in markets. Also caught with dipnets.
Not Evaluated (N.E.) Ref. (124695)
traumatogenic
Source and more info: www.fishbase.org. For personal, classroom, and other internal use only. Not for publication.
Page created by Jen, 05.08.02, php script by kbanasihan 06/09/2010 , last modified by
sortiz
, 10/02/17