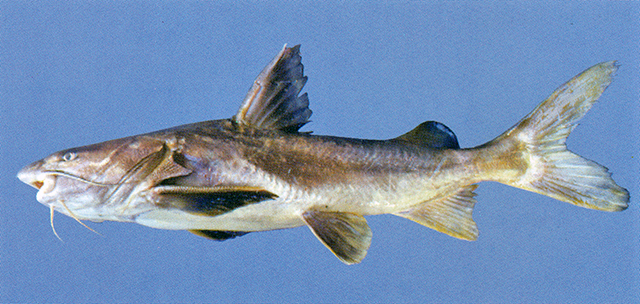 photo by Vidthayanon, C.

Ariidae (Sea catfishes), subfamily: Ariinae
40 cm NG (male/unsexed)
benthopelagic; freshwater; brackish, amphidromous
Asia: Salween river near Moulmein in Myanmar.
Probably of minor interest to fisheries.
Least Concern (LC); Date assessed:

19 January 2011

Ref. (124695)
traumatogenic
Source and more info: www.fishbase.org. For personal, classroom, and other internal use only. Not for publication.
Page created by Jen, 05.08.02, php script by kbanasihan 06/09/2010 , last modified by
sortiz
, 10/02/17