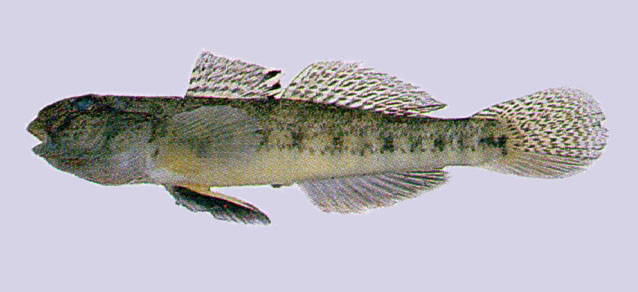 photo by Kim, I.-S.

Gobiidae (Gobies), subfamily: Gobionellinae
9.4 cm TL (male/unsexed)
demersal; freshwater; brackish; marine, amphidromous
East Asia: Russian Far East from Amur to Peter the Great Gulf, Korean Peninsula, Bohai Sea, Yellow Sea and East China Sea of China, and Hokkaido to Kyushu of Japan.
Euryhaline (Ref. 37812). May remain in freshwater throughout its life.
Not Evaluated (N.E.) Ref. (124695)
harmless
Source and more info: www.fishbase.org. For personal, classroom, and other internal use only. Not for publication.
Page created by Jen, 05.08.02, php script by kbanasihan 06/09/2010 , last modified by
sortiz
, 10/02/17