Table 1
: the species is currently present in 1 of them (endemic, native, introduced);
Table 2
: possible in 1 of them (stray, questionable);
Table 3
: absent from 0 of them (extirpated, not established, misidentification, error).
Table 4
: all reports listed together.
Distribution: Asia: Indonesia. Known from West Kalimantan in the vicinity of the Kapuas River estuary and near Pemangkat. Possibly misidentified locally as another species of Pastinachus and may be more widely distributed in parts of Borneo, and even Sumatra, where the habitat is suitable. A juvenile male (MTUF P 30003), collected about 60 km upstream from the mouth of the Bang Pakong River in Thailand, may represent the first record of this species outside Borneo.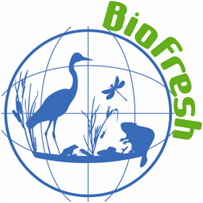 The map in this page was supported by BioFresh that has received funding from the
European Union's Seventh Programme for research, technological development and demonstration under grant agreement No 226874