Table 1
: the species is currently present in 2 of them (endemic, native, introduced);
Table 2
: possible in 0 of them (stray, questionable);
Table 3
: absent from 0 of them (extirpated, not established, misidentification, error).
Table 4
: all reports listed together.
Distribution: Central America: Lago Izabal basin in Guatemala and rio Usumacinta basin in Mexico and Guatemala. Since the main arm of the río Usumacinta flows into the río Grijalva near its mouth, the population reported by Miller et al., 2005 from the río Grijalva is probably conspecific with Cathorops kailolae, but this needs verification.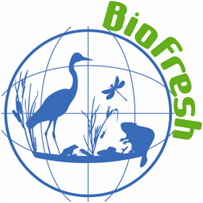 The map in this page was supported by BioFresh that has received funding from the
European Union's Seventh Programme for research, technological development and demonstration under grant agreement No 226874