Table 1
: the species is currently present in 33 of them (endemic, native, introduced);
Table 2
: possible in 0 of them (stray, questionable);
Table 3
: absent from 0 of them (extirpated, not established, misidentification, error).
Table 4
: all reports listed together.
Distribution
: Europe: central and eastern Europe and northern Asia Minor (Ref.
57778
). Basins of North, southern Baltic, Black, western and southern Caspian and Aegean Seas (from Maritza to Struma drainages); Mediterranean basin, only in northern Rhône (France) and Drin drainages (Alabania, Montenegro, Macedonia). Abundant and expanding in most of its range, but locally threatened by water pollution, weed clearing, and stocking of predatory fish (Ref.
59043
).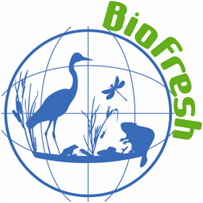 The map in this page was supported by BioFresh that has received funding from the
European Union's Seventh Programme for research, technological development and demonstration under grant agreement No 226874