Table 1
: the species is currently present in 42 of them (endemic, native, introduced);
Table 2
: possible in 1 of them (stray, questionable);
Table 3
: absent from 0 of them (extirpated, not established, misidentification, error).
Table 4
: all reports listed together.
Distribution
: Europe: Atlantic Ocean, North and Baltic Sea basins, from Loire drainage eastward, eastern Great Britain, Rhône and Volga drainages, upper Danube and middle and upper Dniestr and Dniepr drainages; in Finland, north to about 61°N. Introduced to eastern and northern Italy, Ireland, Wales and Scotland. Eastern and southern limits unclear (Ref.
59043
). Occurs as far east as Korea (Ref.
4537
). Populations from the Iberian Peninsula and Adour basin in southern France refer to
G. lozanoi
(Ref.
57030
). Populations from the Caspian basin may represent a distinct species (Ref.
59043
).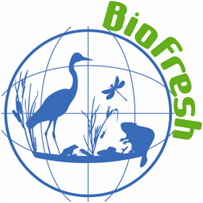 The map in this page was supported by BioFresh that has received funding from the
European Union's Seventh Programme for research, technological development and demonstration under grant agreement No 226874