Table 1
: the species is currently present in 25 of them (endemic, native, introduced);
Table 2
: possible in 0 of them (stray, questionable);
Table 3
: absent from 1 of them (extirpated, not established, misidentification, error).
Table 4
: all reports listed together.
Distribution
: Africa: widespread throughout the Nilo-Sudan region of Africa, occurring commonly in all major river basins including the Senegal, Niger, Volta, Chad (Ref.
81285
,
81652
) and Nile (Ref.
3636
,
81652
). Found almost everywhere in West Africa, except in Gambia (Ref.
81285
). Also present in the Congo basin and lakes Albert, Turkana/Rudolph and Tana (Ref.
3636
). Several countries report adverse ecological impact after introduction.
Continent
Country
Occurrence
Main Ref.
Africa
Morocco
MAR
not established
5156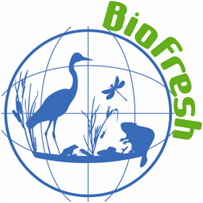 The map in this page was supported by BioFresh that has received funding from the
European Union's Seventh Programme for research, technological development and demonstration under grant agreement No 226874