Table 1
: the species is currently present in 8 of them (endemic, native, introduced);
Table 2
: possible in 1 of them (stray, questionable);
Table 3
: absent from 0 of them (extirpated, not established, misidentification, error).
Table 4
: all reports listed together.
Distribution: Western Atlantic: from New York south along the U.S. coast and widely in the Bahamas; including eastern Gulf of Mexico from Louisiana to the Florida Keys and northwestern Cuba. Throughout the Caribbean except the northwest quadrant in Yucatan and the Bay of Honduras and the Lesser Antilles; including south to Maceió, Alagoas State, Brazil.
Continent
Country
Occurrence
Main Ref.
South America
Guyana
GUY
questionable
13325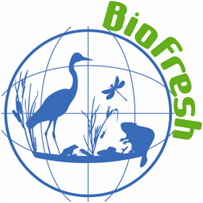 The map in this page was supported by BioFresh that has received funding from the
European Union's Seventh Programme for research, technological development and demonstration under grant agreement No 226874