Table 1
: the species is currently present in 21 of them (endemic, native, introduced);
Table 2
: possible in 1 of them (stray, questionable);
Table 3
: absent from 0 of them (extirpated, not established, misidentification, error).
Table 4
: all reports listed together.
Distribution
: North America: Great Lakes to northern Mexico. Confusion over the taxonomic status of this species together with
Ameiurus nebulosus
resulted in more doubts as to which of the two is present in some countries. In Europe it forms dense stunted populations which makes it unpopular. Several countries report adverse ecological impact after introduction (Ref.
1739
). In Europe, self-sustaining populations recorded from Ebro and Tagus drainages (Iberian Peninsula), most drainages of France, locally in Italy, the Netherlands and Germany; distribution coud be wider (Ref.
59043
)

Continent
Country
Occurrence
Main Ref.
Europe
Ireland
IRL
questionable
1739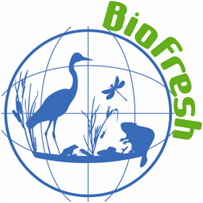 The map in this page was supported by BioFresh that has received funding from the
European Union's Seventh Programme for research, technological development and demonstration under grant agreement No 226874