Table 1
: the species is currently present in 22 of them (endemic, native, introduced);
Table 2
: possible in 0 of them (stray, questionable);
Table 3
: absent from 6 of them (extirpated, not established, misidentification, error).
Table 4
: all reports listed together.
Distribution
: Europe and North America: Circumpolar (Ref.
86798
). Iceland, Scandinavia, northern Russia (absent in rivers draining to Baltic and White Seas), Jan Mayen, Spitzberg, Kolguev, Bear and New Zemblia islands, northern Siberia, Alaska, Canada and Greenland; absent in the Alps (Ref.
59043
). North America: coastal areas in Atlantic, Arctic and Pacific drainages from Newfoundland and Labrador in Canada to Alaska; south along Alantic Slope to Maine, USA (Ref.
86798
). Landlocked populations in Quebec, Canada and in Maine and New Hampshire in USA (Ref.
7251
).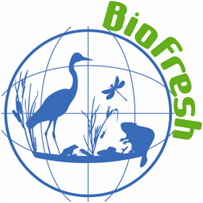 The map in this page was supported by BioFresh that has received funding from the
European Union's Seventh Programme for research, technological development and demonstration under grant agreement No 226874