Table 1
: the species is currently present in 20 of them (endemic, native, introduced);
Table 2
: possible in 0 of them (stray, questionable);
Table 3
: absent from 0 of them (extirpated, not established, misidentification, error).
Table 4
: all reports listed together.
Distribution
: Africa: freshwater rivers of West Africa (Ref.
188
,
2244
), in lagoons, lakes, lower and upper courses of rivers from Senegal to Cross River (Ref.
81269
), including upper reaches of Niger and lower parts of Benue River (Ref.
188
); and lagoons and lower and middle courses of coastal rivers from Cameroon to Democratic Republic of Congo (Ref.
2244
,
81631
), including a record in the Léfini River (Ref.
88782
). Apparently not in upper parts of Congo system (Ref.
188
). Also reported from Atlantic Ocean, including beaches at Hann near Dakar in Senegal and near Pointe Noire in Congo Republic (Ref.
188
).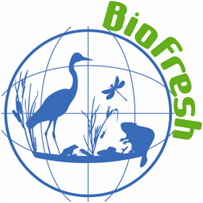 The map in this page was supported by BioFresh that has received funding from the
European Union's Seventh Programme for research, technological development and demonstration under grant agreement No 226874